Situation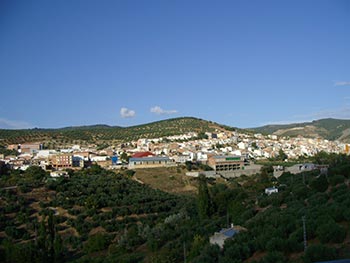 Fuensanta de Martos is a municipality located in the Region of the South Mountain range of Jaén (Andalusia) (Spain). It limits with Martos, Villares and Valdepeñas de Jaén. It is located to 725 ms of altitude and owns 53.32 km ² of surface.
The economy fuensanteña has its main base in the culture of the olive grove, fruit that is destined for the oil production; it is necessary to emphasize the great force and importance that stops this locality supposes the industry of the upholstered furniture conviertiendo itself in one of the main manufacturing Andalusian municipalities of this product.
The meat industry, with its products derived from the pig, has been an advance in the last years old, winning in innovation and quality of its products.
Interactive map situation: